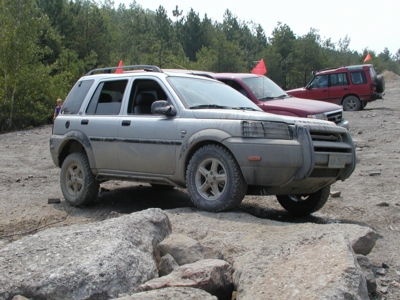 Land Rover Adventures
---
Photos from some of our offroad treks:
Canaan Valley Loop
October 2004
Our first offroad trek!
Photos online soon!
Muddy Oval Spring Fling
April 2005
Offroad in West Virginia
with the Muddy Oval
Paragon Adventure Park
August 2005
A sloppy jaunt in the mud
with the Muddy Oval crew
Mid-Atlantic Rally 2005
October 2005
A muddy weekend at the
Rover Owners Association
of Virgina's annual rally
Rausch Creek
November 2005
Late year offroad fun
with our Muddy Oval friends
and a special guest
---
Proudly developed and served on Apple Macintosh Computers.


Site modified:
© 2005 - W Forlini & Forlini.org